Creator and founder Patrick Meuldijk
"Long time ago I wanted to organize a musical with my students also the students with profound multi disabilities. I had chosen two students with profound multiple disabilities (pmd) to participate as an actor. I observed this acteurs during the show and I saw no facial expression, no experience, nothing! How was that possible? I was disappointed? What did I do wrong?
With a delayed awareness it was very hard to participate in the show. There are many sensory stimulus in example one minutes. With a delayed awareness they have no time to understand the first stimulus, let alone the other stimuli! They close themselves off to their environment. If I want to experience the peoples with pmd I should do anything else.
Small group of participants
Experience with their senses
Body oriented experience
Of course with music
I had come up with a number of experience projects. The activities were linked to certain music and that was repeated a several times. The repetition of the music in combination with that experience gave relaxation or alertness. It was possible to make contact with this students. This repetition makes for predictability and that gave relaxation. From this the DOT experience theater was created.
The BiM method, 'Body in Music' has been developed to make the combination of sensory experience and music accessible so that everyone can work with it. The BiM method is a fusion of my music lessons and DOT Experience Theater."
Patrick Meuldijk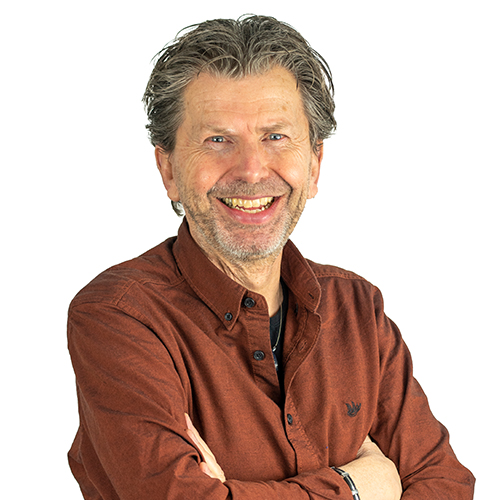 Patrick Meuldijk (1958) is the founder and trainer of the BiM method. He has worked as a music teacher for a long time in special needs education and he was also the co-founder of DOT Experience Theater. He contributed to 'Muziek Special', teaching materials for special music education and the music method 'ZOEM' for people with profound multiple disabilities.